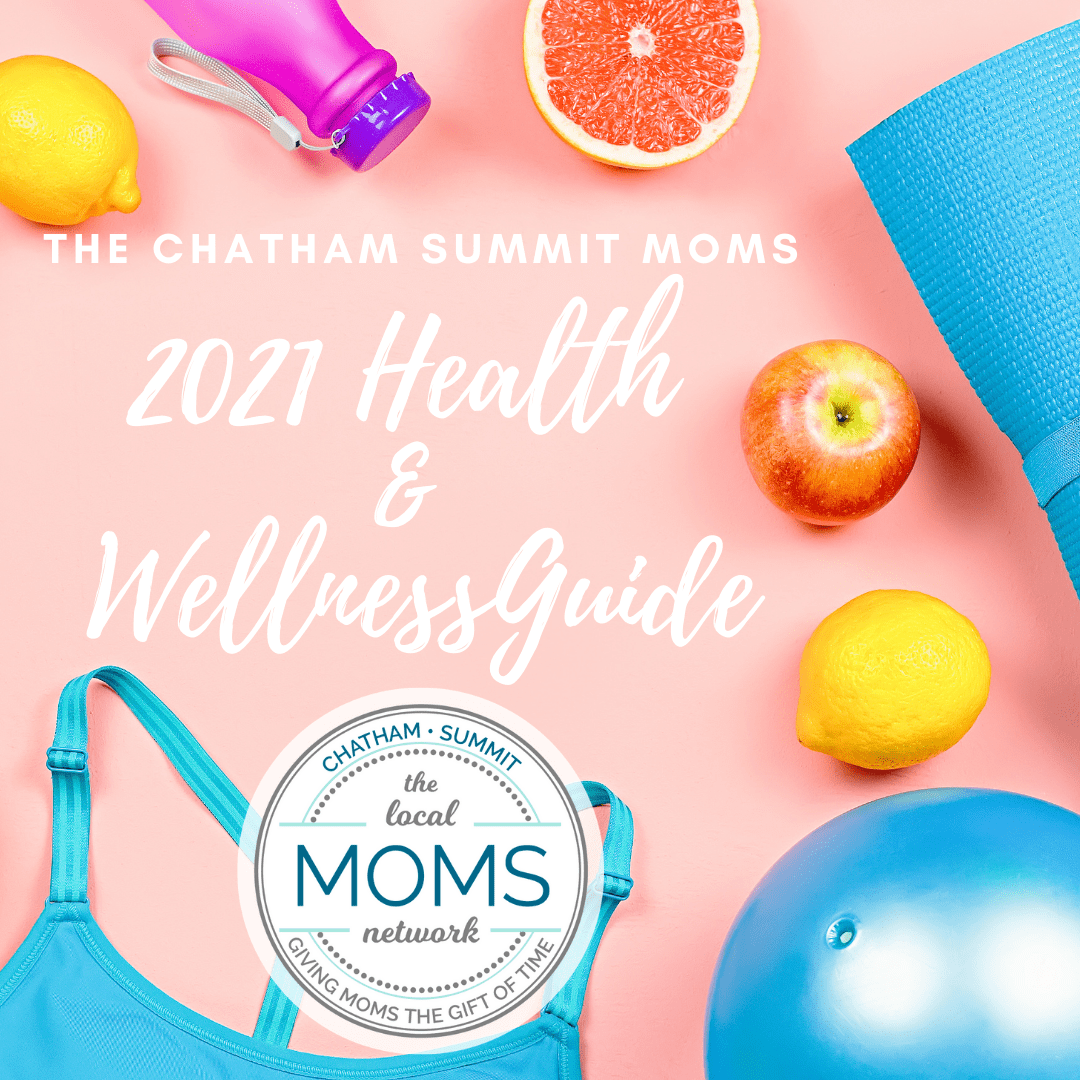 Let's start fresh in 2021!
We have partnered with amazing local businesses in all areas of health & wellness to bring you the 2021 Health & Wellness Guide. Our partners are committed to making this the best year yet for YOU! Check out our list below and let them know the Chatham Summit Moms sent you!
As a Certified Health Coach and the owner of Arora Wellness, Payal helps busy parents live their healthiest, most joyful and vibrant lives.  She helps clients build strength & confidence by teaching easy, repeatable lifestyle routines in food, fitness, time & stress management so they can live their best life and know they are helping their family do the same. As a current student at the School of Applied Functional Medicine, Payal is working to bring functional medicine into her practice to help clients stop and reverse chronic disease and get to the root cause of dis-ease in the body.
Exclusive Offer: 30% off a 1-on-1 Deep Dive Health Session
Email: [email protected]
Instagram: @payalarorawellness
Facebook: @AroraWellness
Website: www.arorawellness.com
Walk In – Float Out
Beneath the Surface has been servicing the Madison Community for 10 years!
This hidden gem is off Waverly Place in the alley, it is a boutique spa that is safe and quiet.  We offer lot's of services for a small space, all modalities of massage, facials, treatments, organic spray tan & full body waxing.  We recently won the Phorest Client Experience Award this year!!  This award is given because we had a year of 5 star reviews!!
Email: [email protected]
Phone: 973.520.8809
Instagram: @bts_madison
Facebook: @BTSurface
Website: https://beneaththesurfacespa.com/Home
Who doesn't love a great blow out?
BTS Blow Dry Bar is located on Main Street in Madison.  Our blow dry consists of the most relaxing scalp massage while we wash your hair, conditioning scalp treatment and ending with an experience of ahhhhhh!  We also have a color bar, scalp treatments, keratin treatment & extra scalp massage.  You should definitely book your 5 star color, cut or style consultation!!  We are much more than just another blowdry.
Email: [email protected]
Phone: 973.845.2058
Instagram: @bts_blow_dry_bar
Facebook: @btsblowdrybar
Website: www.btsblowdry.com
Expert Nutrition and Wellness
is the nutrition practice for all your non-diet needs. Lexi Moriarty, Registered Dietitian and Owner at ENW, is on a mission to help women live without exhausting food rules and constant dieting so they can live life more freely. Her practice specializes in non-diet nutrition, intuitive eating, sports nutrition, and disordered eating and takes clients both virtually and in-person at her office in Cranford.
Phone: 908-514-8609
Email: [email protected]
Instagram: @bebalanced.rd
Website: www.ExpertNutritionandWellness.com
The Fitness Factory Health Club of New Providence is a new spa-like health club with all your fitness needs. This 20,000 sq. ft. facility offers not only a clean, safe, and family environment but we also mean business when it comes to the fitness world! This club is fully stocked with all the latest and greatest exercise equipment, latest exercise trends such as functional training, a turf area, mezzanine private spin and over 50 group exercise classes per week. Additional amenities include towel service, sauna, and a steam room. At the Fitness Factory Health Club of New Providence we are focused on health, longevity, and bringing out the best in everyone that steps foot into our facility! Come join the team.
Exclusive Offer: $0 down and $34.99 a month with NO maintenance fees!
Email: [email protected]
Phone: 908-665-9500
Instagram: @fitnessfactorynewprov
Facebook: @FitnessFactoryNewProvidence
Website: www.fitnessfactorygym.com/new-providence
Foundations Yoga is a boutique style studio that embraces a traditional approach to yoga helping our community develop a greater sense of both physical and emotional well-being.  Foundations offers private Reiki and Crystal healing services.  Our boutique items include crystals, handmade mala bracelets, sage, palo santo and more! Foundations is not a hot yoga studio.
Exclusive Offer: One Month of Unlimited Yoga $45.99 Offer is available through January 31st.
Email: [email protected]
Phone: (201) 396-9449
Instagram: @foundationsyoga
Facebook: @foundationsyogaandtherapy
Website: www.foundationsyogaandtherapy.com
The R3finery
is the only studio in the area offering both Pilates reformer classes as well as yoga classes. Most of our classes are taught by physical therapists with extensive backgrounds in movement and fitness. We offer small group classes, privates and highly specialized physical therapy services including myofascial release and pelvic floor PT.  We also offer special pre- and postnatal programs.
Exclusive Offer:  Use promo code CSMOMS15 to receive a 15% discount off the purchase of your first class package at the studio
Phone: 908.263.7398
Email: [email protected]
Instagram: @ther3finery
Facebook: @TheR3finery
Website: www.ther3finery.com
Why Choose the Weight Loss and Wellness Center?
Created with the purpose of providing real tools to help patients cure or control the disease of obesity. We have a patient centric approach that is driven by excellence in patient care as well as state of the art, evidence-based treatment strategies.  We offer surgical and non-surgical weight loss solutions.
Our mission is to empower and educate our patients through personalized support and state-of-the-art treatment options so you can regain control of your life and health.
Call our office at 973-888-1085 or click here to schedule a consultation.
Phone: 973-795-7955
Instagram: @weightlossdoctornj
Facebook: @WeightLossDoctornj 
Website: weightlossandwellnesscenter.com
This post contains sponsored content.