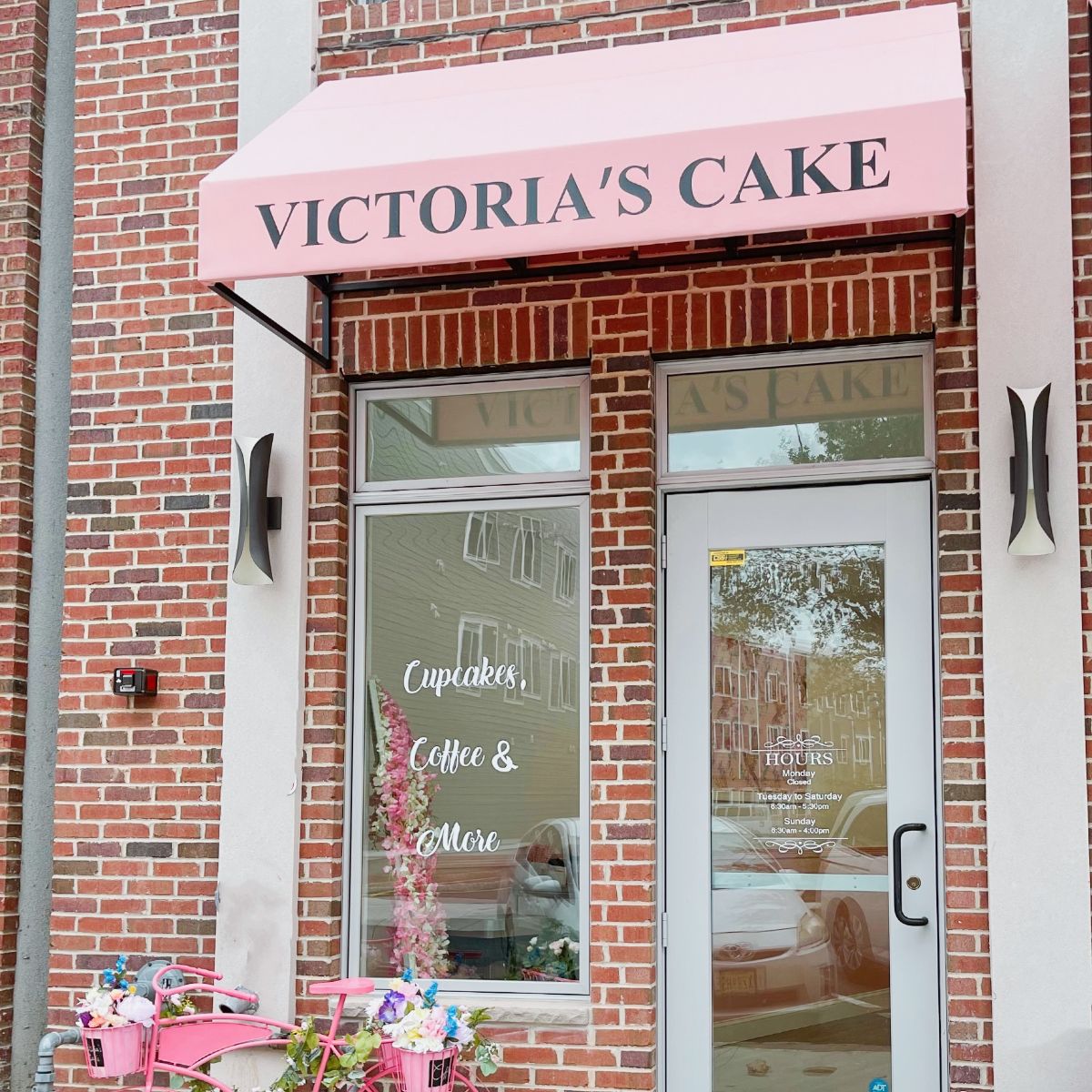 Have you heard about this new amazing French Bakery in Westfield NJ?  Victoria Marmet is welcome addition to the Westfield Community.  I sat with Victoria to discuss her new shop, why she chose Westfield, her favorite treats and why you need to stop in!
How did you start your business?
Well, I am 21 years old and in 2020 I graduated from interior design school. I immediately wanted to create my own business and as I love baking, I wanted to do something that would combine both my passions. I have very fond memories of me and my mom when I was a kid and when we went to a little "salon de the" in France, enjoyed a hot chocolate and croissant.  I remember we just talked for hours. I truly wanted to recreate this kind of cozy Parisian atmosphere, a girly place where you can hang out with friends and family.
Victoria created just that in her shop!  Stop in with your kiddos or some friends soon!
Background in Baking
I always loved baking! When I was a kid, I used to bake a lot at home with my mom and I loved bringing cakes to school before each holiday. I am not a professional baker, I don't have a baking degree, as I told you before, I graduated in interior design, but these are my passions. We hired a professional pastry chef who works with us every day on our products and new recipes. I wanted to combine my passions by creating high-quality design cakes and cupcakes.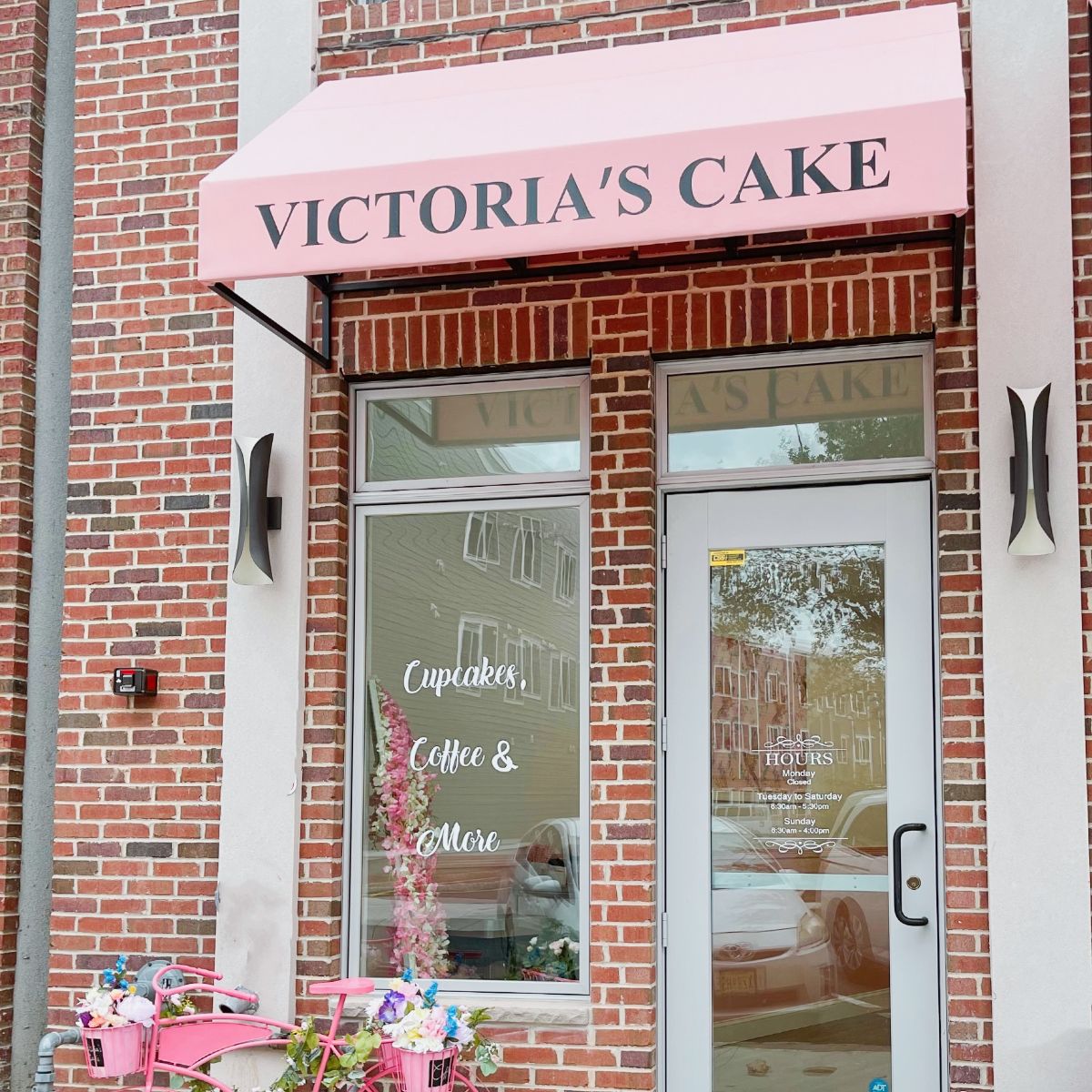 Why Westfield?
I was born in Montreal, Canada. I grew up in France where both my parents are from. When I graduated high school, I told my parents that I wanted to come to live in the United States. Since they didn't want to leave me, we all moved here three years ago! We had some friends in Florida and first moved to Miami for two years. It was a great experience, but we didn't fall in love with the climate and the environment. We wanted to live in a more European town. During COVID in August 2020, we searched for a new place. Since I was obsessed with New York I said, "Why not New Jersey?". We had to find a house in five days and now we live in Hillsborough, NJ! We had lunch with our realtor in Westfield and we immediately told her that we wanted  to open our bakery in this cute town! We just love Westfield!
Must Try!
At Victoria's Cake, we design cakes, cupcakes and pastries to match the store aesthetic. We are focused on baking and decorating our cakes and cupcakes in a very creative and unique way. Our professional Chef makes desserts with beautiful and elegant designs that are not only visually stunning but also taste delicious.  We just changed some flavors and now we have 8 different cupcakes with fillings that taste delicious. My personal favorites are the Frozen (lemon/ blueberry) and the Dolce Vita (tiramisu). We also have excellent coffee and French nectars.
I definitely have to say that our cupcakes are our BEST SELLER.  The competition is tough though!
Top Pastries at Victoria's Cake
French croissants
Chocolate Croissants
Baguette
Tarts and Pies
and of course our Cupcakes!
Baking Classes
Victoria's Cake offers you the possibility to become a pastry chef for 2 hours. Every month, you will be able to learn how to bake a famous French pastry and learn new techniques with our private Chef. Not only will you leave with your creation but also with your pastry chef certificate and some goodies from Victoria's Cake. Our Baking Class will be one Monday per month and you will be able to choose between our morning session (10 am to 12 pm) or the evening session (6 pm to 8 pm). We accept 14 years old and older and no special experience in baking is required (except for some special sessions that will be informed). The class will take place if we have at least 2 apprentices and our full capacity is 5 people per session. Do not hesitate to bring your own bottle of wine!
Dates:
February 14th  – Pavlova Baking Class (fun for either couples or girlfriends)

March 14th – Saint Honore Baking Class

April 11th – Lemon Meringue Tart Baking Class
Victoria's Cake ~ 409 Central Ave, Westfield ~ (908) 228-2720