Meet the AMAZING Lori!

Meet Lori
Meet Lori Talbot, Owner and Founder of Happy Girls Sparkle LLC.   She is a lifelong resident of Cranford, NJ. Lori and her husband graduated from CHS together and could not think of a better place to raise a family. They have one amazing 21 year old daughter, Kayleigh.  Lori feels that Cranford is a bit like Mayberry; it is the epitome of small town America.  The kind of place where people know their neighbors and are connected to the community. There is something really special about this community from the willingness of people to help others, to the sense of community pride.  They feel truly blessed to live in Cranford and Union County.
After graduating from Juniata College, Lori was lucky enough to begin her career with the Cranford School District where she taught grades K,2,3,4 and 5 over the course of her 33 years as a teacher.  During that time she also ran many evening enrichment programs for families and was awarded Teacher of the Year in 2019.  She retired after an amazing career in the spring of 2021! 
Over the course of my career I began to notice a change in my students.  I found that the children who walked through my classroom door were no longer the happy and carefree children of my early career, but now many  were stressed, anxious or depressed.  To see this change was heartbreaking and I noticed it most profoundly in the girls.  I knew that there were likely many reasons behind the change from self induced pressures to reach unattainable goals, changes in society and the increase of the availability of social media.  As I entered retirement, I knew this was an area I wanted to focus on.  I knew that I wanted to help girls find their "super powers" and acquaint them with the amazing gifts each and everyone of them already possess.
Honestly, the world would be a better place if we had more people like Lori in it!!!!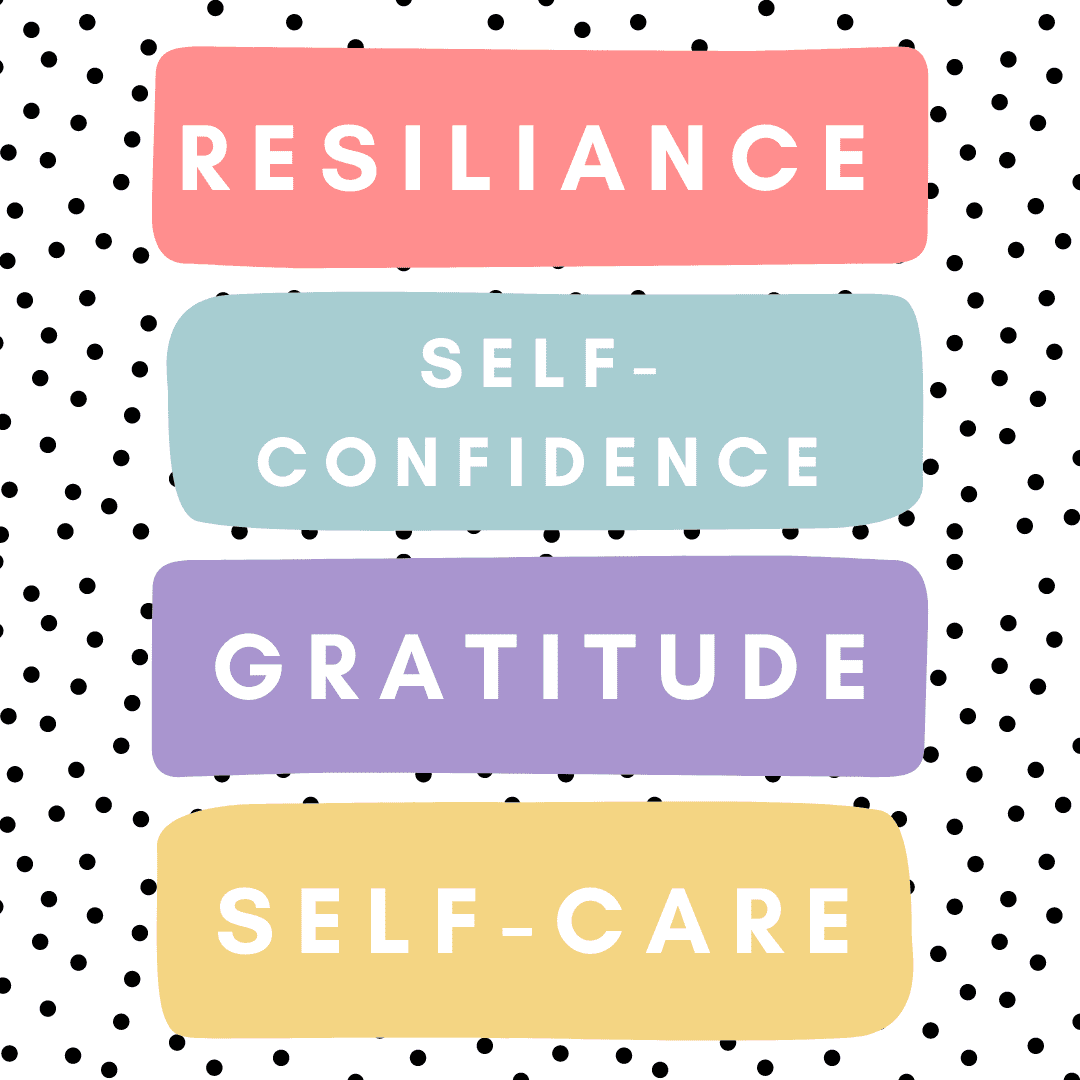 Tell us a little bit about your business 
As I mentioned earlier, my mission is to help girls tap into the gifts that they already possess in order to find their "super powers!"  I help to equip them with the tools to navigate life in the 21st century.  We work on resilience, self confidence, self care and gratitude.  My workshops provide a safe space for girls to share their feelings and experiences. Each session also includes a hands on creative project provided to allow the girls a tangible connection to the lessons presented. 
What age groups are perfect for your workshops?  Girls entering Kindergarten all the way up to young adults. I am available for Girl Scout troops, School groups, team building, girls night out or any place that girls gather. I am happy to create a private experience for a group of girls based on their age, interest and availability.
 What do you feel is the single most problem facing this age group today?   
Life for girls today is very different than it was when I  grew up.  They are constantly being bombarded with ideas and stressors we could not have imagined in my generation.  Many are not equipped with the tools they need to handle all they are faced with and this is what causes the feelings of anxiety, low self esteem and depression.  I believe that providing these girls with simple techniques to reframe their challenges and focus on their many gifts will allow them to feel happier, more fulfilled and confident in all aspects of their lives.
What do you feel are important values for young girls as they enter into young adulthood? Resilience, self confidence, gratitude and self care.  When equipped with these 4 skills, there is no stopping our girls, one of the world's greatest resources for our future!
How Can Happy Girls Sparkle help  girls? I am a bit like Glinda in the Wizard of Oz, I merely help the girls find the powers they already possess.
Do you involve the parents in the process? Parents are encouraged to continue the conversation with their daughters at the conclusion of the workshops.  I provide links on my website to resources I have found valuable.
Let's talk about the upcoming workshops- what is the overall goal?
My goal for all of my workshops is to have the girls leaving feeling better about themselves than when they walked through the door.  They come in knowing that this is a safe space where they can share, learn some new tools and express themselves creatively.  It is a happy space filled with girls of like minds.
Benefits of Attending a Happy Girls Sparkle Workshop:
Girls will learn to embrace their inner strength 
They'll have a new sense of confidence
Girls will feel like they can take on ANYTHING!
They will find their voice and learn to speak up confidently for themselves
Unleash Your Inner Diva: Girls will identify the unique personality traits that make them special
July 6, Grades 5th-8th, 10am-12
Find Your Inner Super Hero: Using the magic Mirror, the girls will learn strategies to build their self esteem.
July 11th, Grades 1-3, 3:30-5:30

Love your "Selfie": Helping girls understand THEY can control the narrative
July 12th, Grades 3-5, 9am-11am
Girls Empowerment Camp – June and August Weeklong Session – Combining all our most popular camps together, girls will leave feeling empowered and inspired knowing their true inner strength
Ages 7-12
June 27th-July 1, 9:30-11:30
August 1-5, 9:30-11:30
Teen Wellness Retreat – Girls will learn to use meditation and create a vision board to achieve their dreams.
Open to All Teen Girls
July 7th
7-9pm
Skills for building healthy friendships and avoiding "Girl Drama"  ~ designed specifically to help navigate: Mean Girls, Friendships, Cyber-bullying, Moving to a new school and Social Acceptance
June 27-30, 2022
Grades 3-6
3:30-5:30pm
We will use books, role playing,  games and journaling (journal provided) to build and flex these skills.  A follow up event will be scheduled the following week. Girls will be welcomed to return for a screening of the movie version of the book we will be using. Participants in the movie afternoon are not required to have attended the workshop; therefore everyone is welcome! Please see the corresponding link on HappyGirlsSparkle.com to register.
What would be a rough outline of the day?
Each workshop begins with a fun icebreaker where the girls get to know a little bit about each other, a lesson and a project. Depending on the workshop, there are sometimes guest speakers who are there to share their life experiences and how those experiences relate to the topic of the day.  The girls leave with new tools, a tangible project, inspiration and lots of resources and positivity!
What are your hopes for the future of Happy Girls Sparkle?
I hope to see HGS expand to be able to reach as many girls as possible. I look forward to working with girls from all walks of life in not only small group workshops but in schools, churches and girl groups throughout the world!
Happy Girls Sparkle - 509 Central Ave, Westfield, NJ 07090 ~ (908) 625-7879
Happy Girls Sparkle - 509 Central Ave, Westfield, NJ 07090 ~ (908) 625-7879